Everyone who loves to stream Premier League football will find it tough to access their favorite sports event because the new Kodi Streaming Block is in action from today. This step is an attempt to minimize the chances of accessing sources to Premier League football via illegal streaming platforms.
What is Kodi
Kodi is a neutral media player often termed as a media organizer and is arguably the most popular platform people use for online streaming. It is important to note that Kodi doesn't encourage illegal access to Premier League football or any other content. This is just a media player, so users are responsible for their own actions.
On the other hand, more and more addons are blocked by Kodi administration for various reasons, illegal access to copyright-protected content is the major reason of all. On the other hand, third-party developers keep on releasing new addons to facilitate Kodi users with links to almost all types of video content. Some add-ons are exclusive for Movies, TV Shows, or Sports, and some are all-in-one Kodi addons offering their users multiple categories including Documentaries, Cartoons, News, Music, Live TV, and Live Radio, etc.
New Kodi Streaming Block for Premier League Football (August 2019)
The new Kodi streaming block is now in action chiefly aiming at banning all illegal sources to Premier League football. It will make it harder for the football lovers to Live Stream any match of Premier League Football or access any on-demand Premier League content via illegal sources.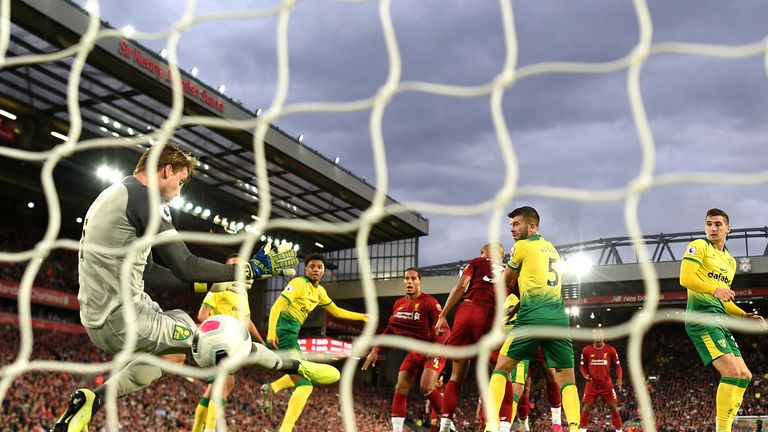 They call it the 'superblock' which is capable of instantly blocking unauthorized access to Premier League broadcast. This isn't the first attempt to get things on the right track by herding Kodi users to the right track. But one thing is for certain that the attempts made over the last few years haven't been strict or effective enough.
Super Blok … is proving an increasingly efficient way of blocking illegal streams at the server level

William Bush – Exective Director of the Premier League
The difference this time though is that the High Court has ordered strict measures to block unauthorized access to Premier League 2019 broadcast.
It reveals the intent of the Premier League authorities and there remains no doubt whatsoever that they are taking it more seriously than ever before. "Super Blok … is proving an increasingly efficient way of blocking illegal streams at the server level", says William Bush (Executive Director of the Premier League).
Important Warning
We always encourage our readers to make sure of using all protective measures when streaming video content. This is because copyright protection laws are being enforced with greater intent and things continue to change by each year. New laws are even making things worse for anyone using the internet.
The ISPs and government agencies now have legal permission to monitor your online activities. They can also access your personal information, store it, and sell it to advertising agencies. In addition, they access your browsing history, cookies, and credentials of the internet connection. It puts everyone in an awkward situation because you'll never want to share your personal information or private online activities with anybody whosoever.
Virtual Private Network on the Rescue
There are more and more talks about VPN services and rightly so because this is the only practical solution that protects your privacy. A Virtual Private Network keeps the watchdogs away by masking your network credentials.
With ever-increasing pressure on legislative authorities, most of the countries have revised their laws. Today, government agencies all over the world are dealing with countering violations with an iron fist. You can risk yourself at any cost. Protecting your internet connection by masking your IP address is the only working solution we have today. Thanks to a credible VPN service, you can hide your online activities, browsing history, and even your real IP address from all monitoring entities.
IPVanish has servers all over the world which help anonymize your activities online. Also by accessing servers in other countries, it's possible to bypass any geographic restrictions and with over 6000+ servers around the world, IPVanish makes this simple and easy. Finally, IPVanish supports almost every client imaginable – regardless of the device you're using to stream, you'll find that you can use IPVanish VPN services to protect yourself.
IPVanish offers a 7-day money-back guarantee which means you have a week to test it risk-free. Please note that StreamingMediaGuide readers save on the IPVanish annual plan. Click here to give it a test drive.
What Exactly is Kodi 'Super Block' for Premier League?
William Bush seems not convinced by the previous efforts of bureaucracies and he holds that the tech-giants have always been slow in reacting to the needs of the hour. Piracy has always been a major concern for the likes of William Bush. He is confident that the new Kodi streaming block for Premier League football will speed things up in this right direction. He further claims that this attempt will encourage more and more football lovers to appreciate legal streaming sources.
Recently, 200,000 illegal streams were blocked during Premier League Season 2018-2019. If it is true, it really is suggestive of a major improvement. The new Kodi streaming block is going to set new trends because rumors are that there will be serious effort to force ISPs to do anything that they can to stop people from gaining free access to premium content. On July 15th, 2019, Justice Arnold signed the order which pushes ISPs to take strict measures against such infringements.
On the other hand, Kodi administration is trying its best to distance the platform from illegal streaming sources. Kodi has also published an alert on the website to inform its users about the danger of accessing content via illegal sources. It also encourages its users to consider the credibility of all third-party add-ons along with the history of their developers.
Conclusion
Law never dies, though sometimes it sleeps for a relatively long time. We can't really object such policies but on the other hand, we can't sacrifice the love for the game. It is important to maintain privacy and mask your online activities to avoid danger or getting caught red-handed. This is why we often tend to emphasize more of the significance of a VPN service.