The popular media streaming platform presents the Christmas gift to its fans by releasing the Plex Streaming Service (ad-supported). Plex is known for its exceptional media organizing features but now it officially announced itself in the streaming business. Plex Streaming Service is completely free. It is important to note that this streaming service ad-supported. It offers an extensive library of movies, music documentaries, and TV shows.
Plex Streaming Partners
The streaming partners joining hands with Plex include Lionsgate, 1091, Gravitas Movies, MGM, Legendary, Participant, and Warner Brothers. The Plex Streaming Service is available in more than 200 countries. But you need not forget that some titles are geo-restricted and it means that you need to install the best VPN for streaming apps.
No subscription fee is required to open your Plex Account for free streaming. It is important to mention that Plex Pass is also an option but it is a paid service. The problem is that the paid Plex account doesn't remove the ads. But there is no need to worry too much about the ads because the frequency of these ads is not frustrating at all. At least, it is much better than what you experience with cable TV.
Compatible Devices with Plex Streaming Service
Plex is compatible with Smart TV, Roku, Android, Apple TV, and iOS. The newly released Plex streaming service is basically a rival to Tubi, Vudu's Movies, Crackle, and Roku Channel. Plex streaming service may win this competition within a few weeks because unlike most of the free streaming services, the Plex streaming service is available in almost 220 countries.
The representatives have announced that Plex Streaming Service will serve with an ad load that doesn't frustrate the users at all. They claim that the ad load is going to be 50% less than the ad load on the rival apps.
Install a VPN
There are things you need to take care of at your end when using a media streaming platform. You must protect yourself from copyright violation, you need to keep the ISP monitoring at a distance, and you must do something to keep the potential hackers from accessing your device.
Regardless of how clean the developers are, you can't risk using community add-ons without a VPN in place. A Virtual Private Network is highly recommended and you need to know how a VPN works. There are various minor and major reasons why you need a VPN service. We don't encourage the violation of copyright act or state laws but it is your right to protect your devices from hackers. If you have no idea of which VPN service to rely on, we recommend you to install iPVanish.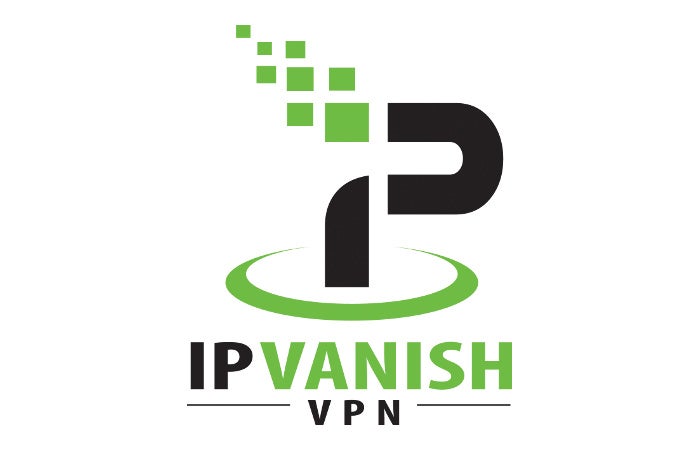 We have tried various VPN services over the past few years and have come to the conclusion that iPVanish stands out for various good reasons.
Let us take a look at its most promising features:
IPVanish desktop applications for several operating systems, including Linux, macOS, and Windows. The VPN uses its popular CyberSec protects your device from malware threats, by blocking the detected websites that could be harmful and could pose a threat to the users.
IPVanish gives all its amazing services and features for 7 days to its new users for free to access! You can withdraw from the trial in case you are not pleased with the services. All the subscribers for this VPN are allowed to use these services on 6 different devices at a time and are also provided with encrypted proxy extensions for numerous browsers like Chrome and FireFox.
The customer support representatives at IPVanish are helpful and are always there to fix any complications that you are facing with the VPN. This application also has a great feature for virtual tourists, that let you link with servers in up to 60 countries around the globe due to its huge network.
The VPN has a remote server to encrypt all the information from the users and hide the IP addresses so third-party websites cannot access it. IPVanish makes use of military-grade IKEv2 and OpenVPN technologies to encrypt the data of its users to ensure unidentified browsing.
In IPVanish, the SmartPlay technology allows you to access over 400 geo-restricted streaming facilities like Amazon Prime, BBC, Netflix, and many many more. It also has mobile apps for Android TV and for devices running on iOS and Android. Many VPNs have a tendency to face difficulties working with Netflix because it someway cracks the IPs that belong to specific VPNs. As they have many servers, you do not have to be concerned about dealing with this issue with this VPN.
First Impression of Plex Streaming Service
The organization of media is similar to what you see with Netflix. The layout, image thumbnails, and genre remind you of Netflix. Like most of the streaming apps, Plex Streaming Service also presents the most suitable titles based on the users' watch-history. This streaming service has almost 70 hubs that keep popping up randomly. When you click on a title, it displays its rating, genre, description, length, and year, etc.
As we get closer to 2020, Plex hits the milestone of 15 million users and the Plex Streaming Service will surely increase this number more rapidly than ever before. Advanced features (Plex Pass) are paid but statistics show that a huge majority of Plex users are satisfied with the free services. This is the major reason why the Plex administration decided to release this ad-supported Plex Streaming Service to generate revenue.